Sustaining our World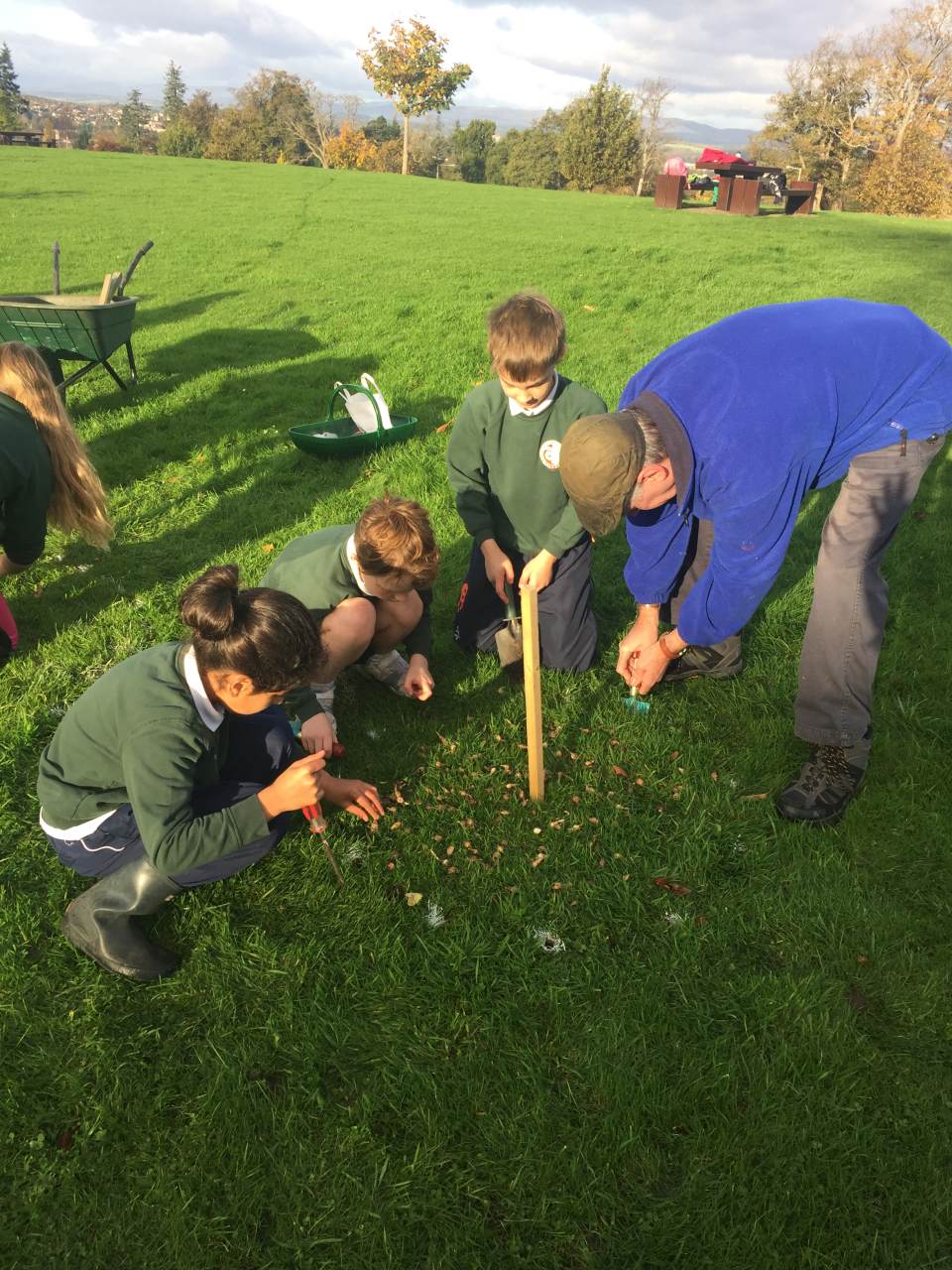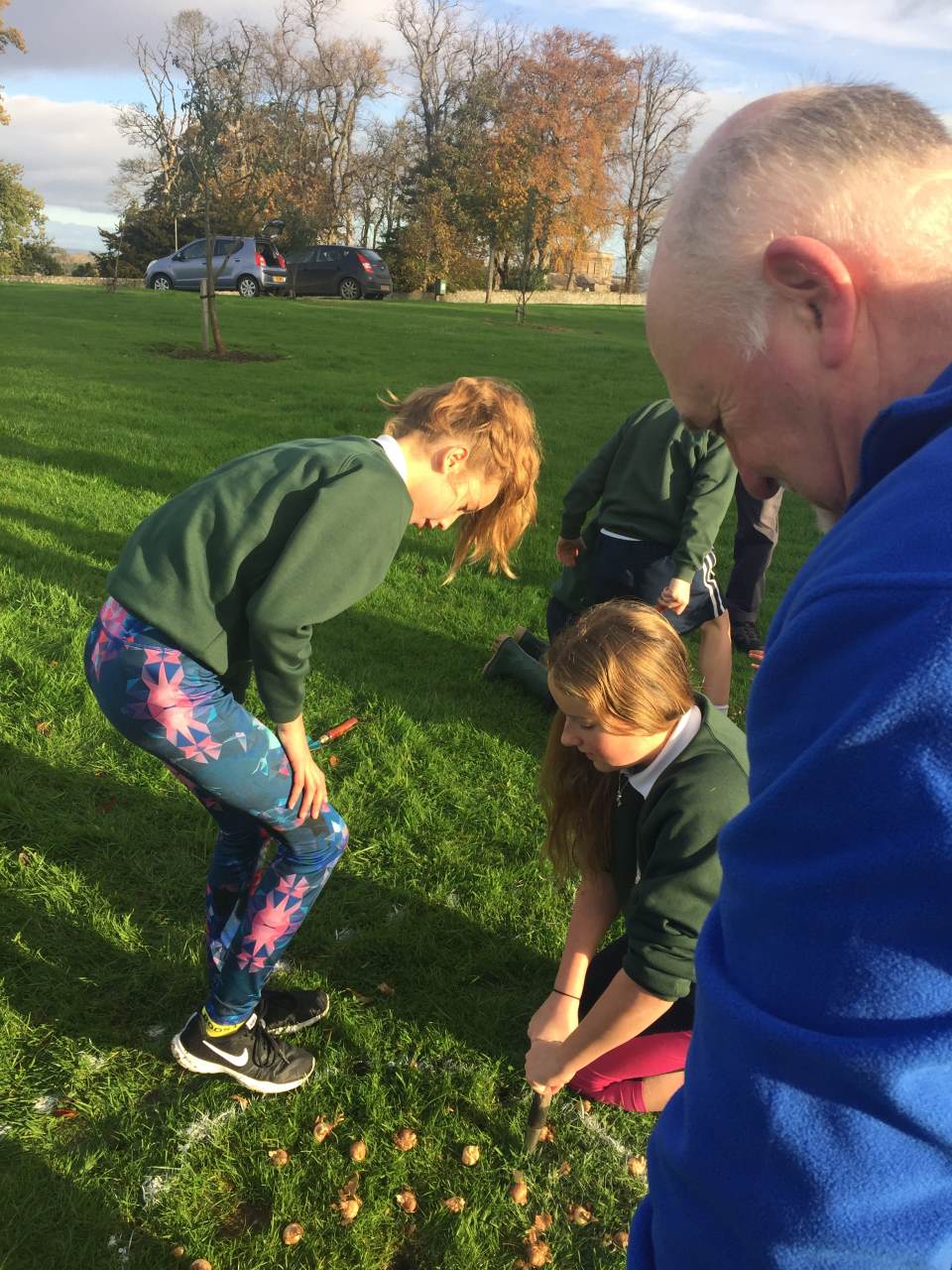 On 15th June 2017 members of the Eco Committee worked in partnership with Perth and Kinross Council to plant bulbs at the Perth Leisure Pool site, we take part in this event yearly.
On 23rd October 2017 members of the Eco Committee worked with Perth Rotary Club to plant crocuses and snow drops at Millennium Park. Perth Rotary Club very kindly donated the bulbs. We are looking forward to seeing them flower in the Spring.
On 15th March 2018 members of the Eco Committee planted 50 Sessile Oak, 20 Silver Birch, 15 Gean (Cherry) and 15 Rowan trees at Kinnoull Hill. Gannochy Trust organised and provided the trees.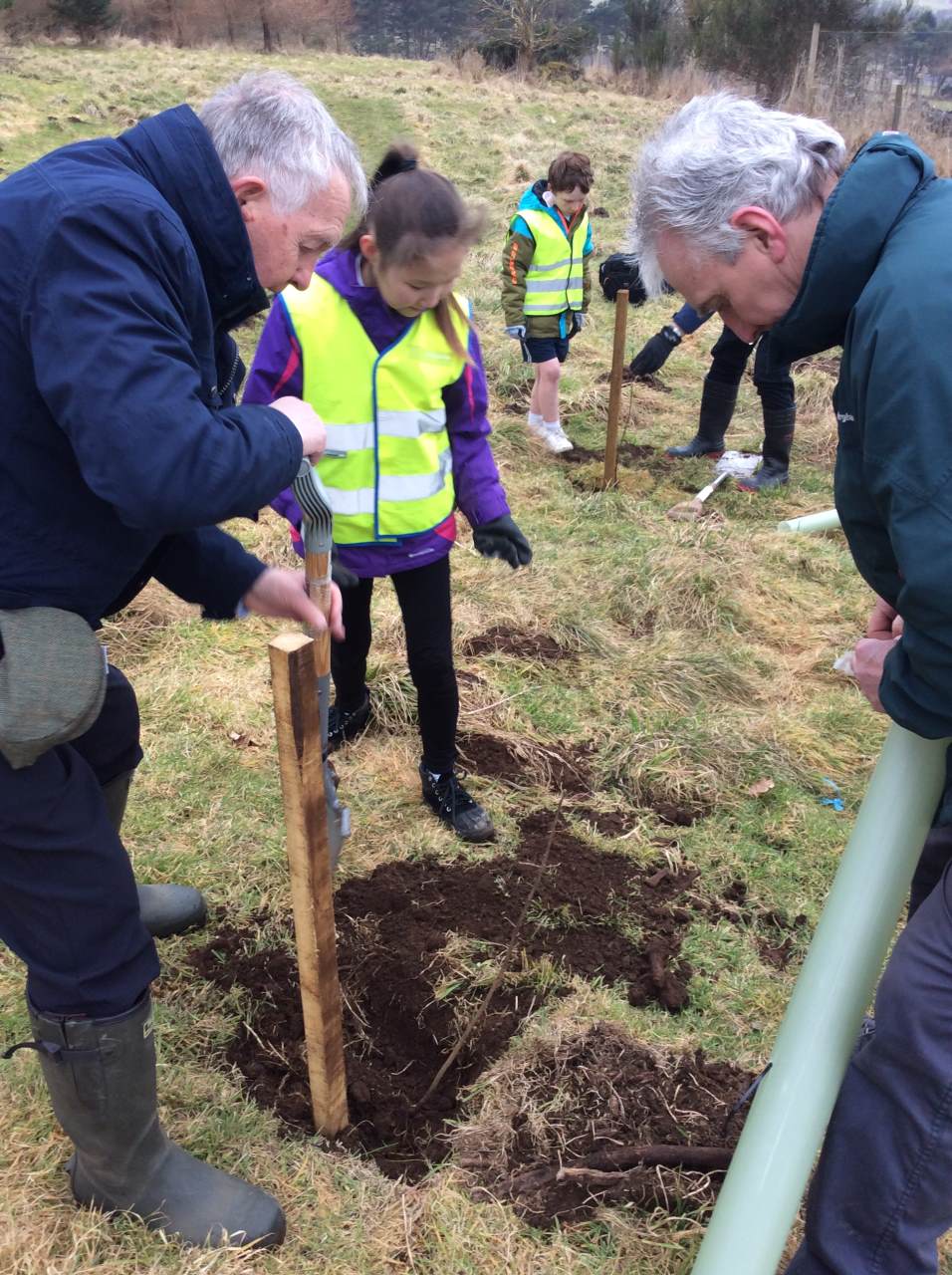 The Eco Group were involved in planting trees at Kinnoull Hill. We worked in partnership with Gannochy Trust. The tree planting is part of the centenary celebration of the Rotary Club of Perth. The planting of 100 trees commemorate this anniversary.
15th March 2018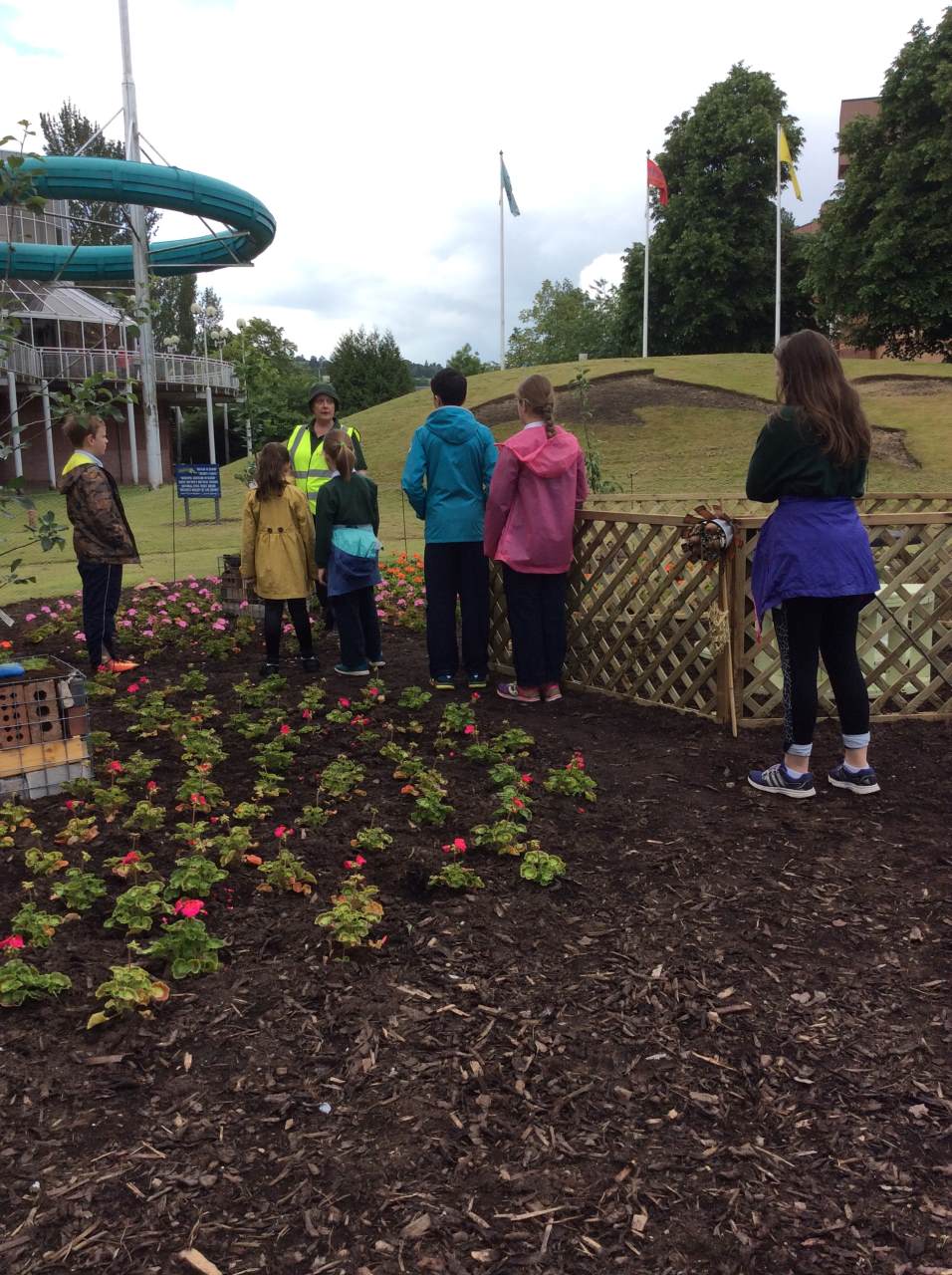 Kinnoull Primary School works in partnership with Beautiful Perth to maintain the front gardens of our school, We were invited to plant some plants at Perth Leisure Pool, which we have been involved in yearly for a number of years.
15th June 2017